Ireland
August 1st - 11th, 2018
Visit The Land of Saints and Scholars
"Ireland is filled not only with Church history
but also with beauty, heritage, and tradition."
-Josh S. Ireland Pilgrim
Ireland Sites
Click on the buttons below to learn more about these featured places.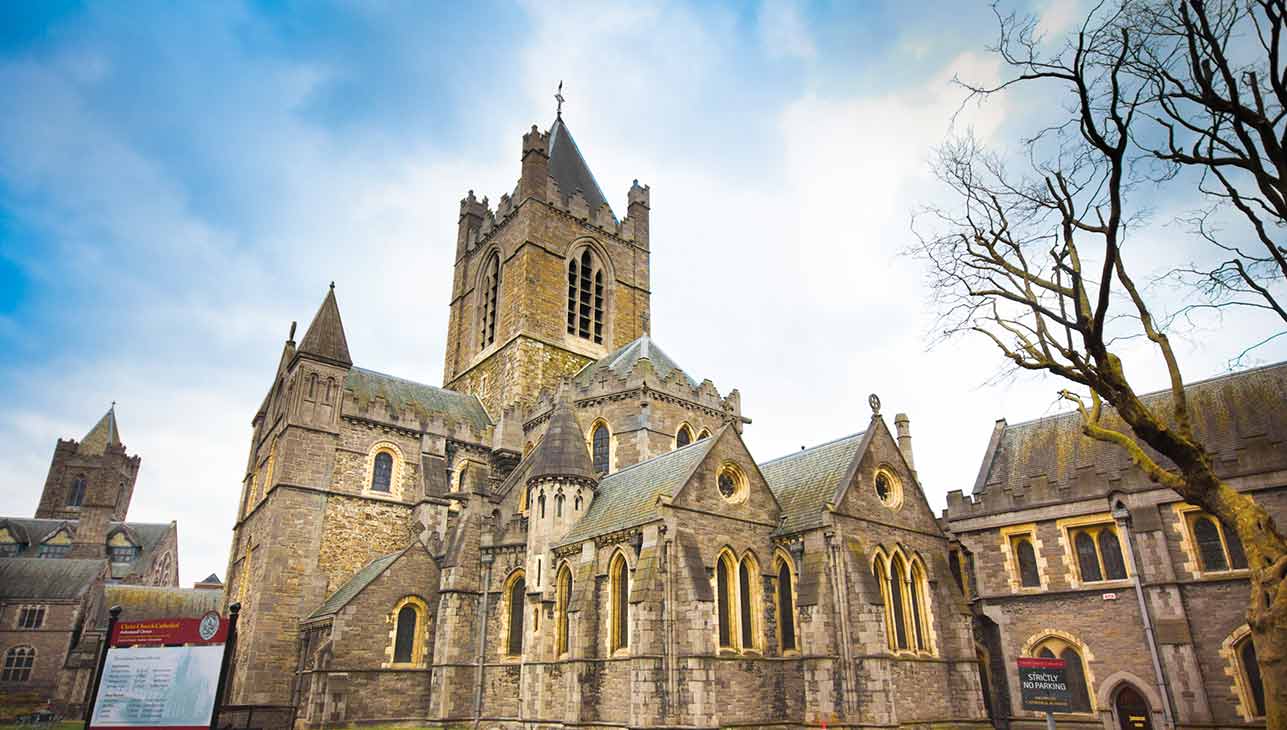 Dublin
The history and beauty of old Dublin come seamlessly to a pilgrim as you explore the city, including the two medieval cathedrals, St. Patrick's and Christ Church.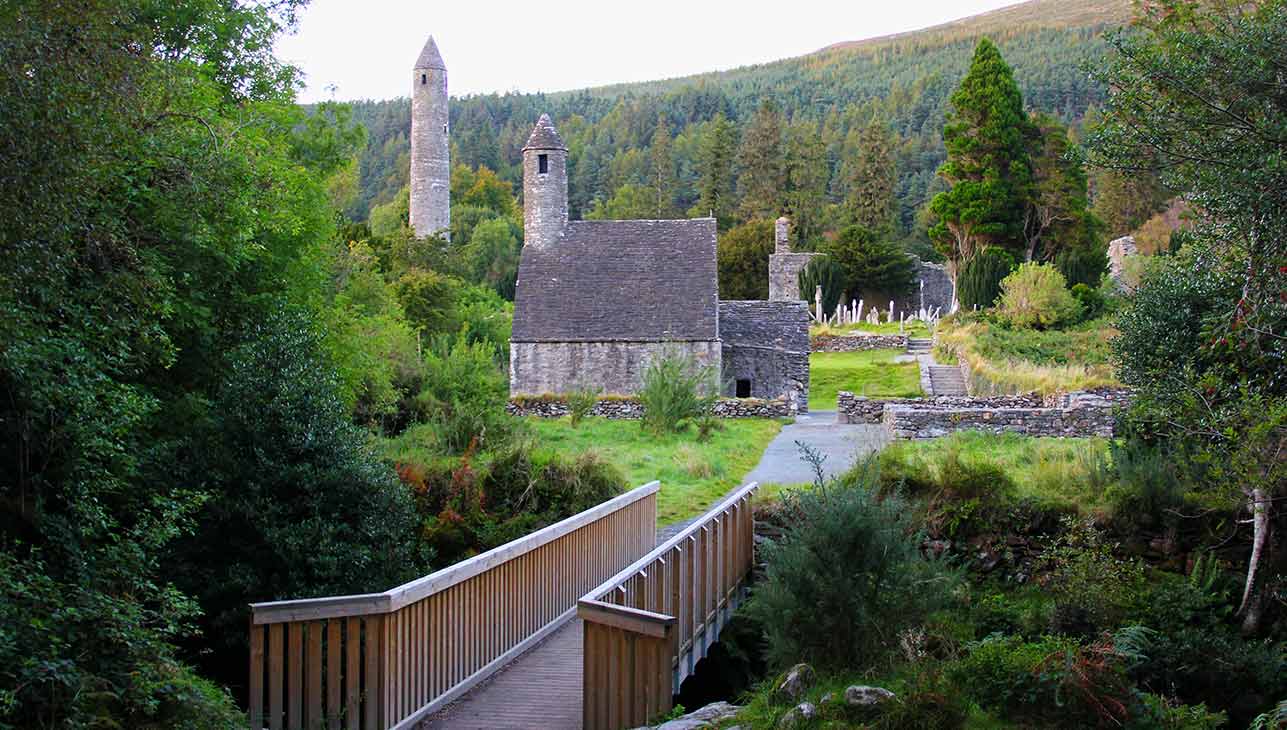 Glendalough
St. Kevin, the mystic monk, founded the community here at Glendalough in the 6th century that would become one of Ireland's most prolific monastic communities. In addition to the churches and cells, the settlement still has workshops, guesthouses, an infirmary, barns, and a few houses.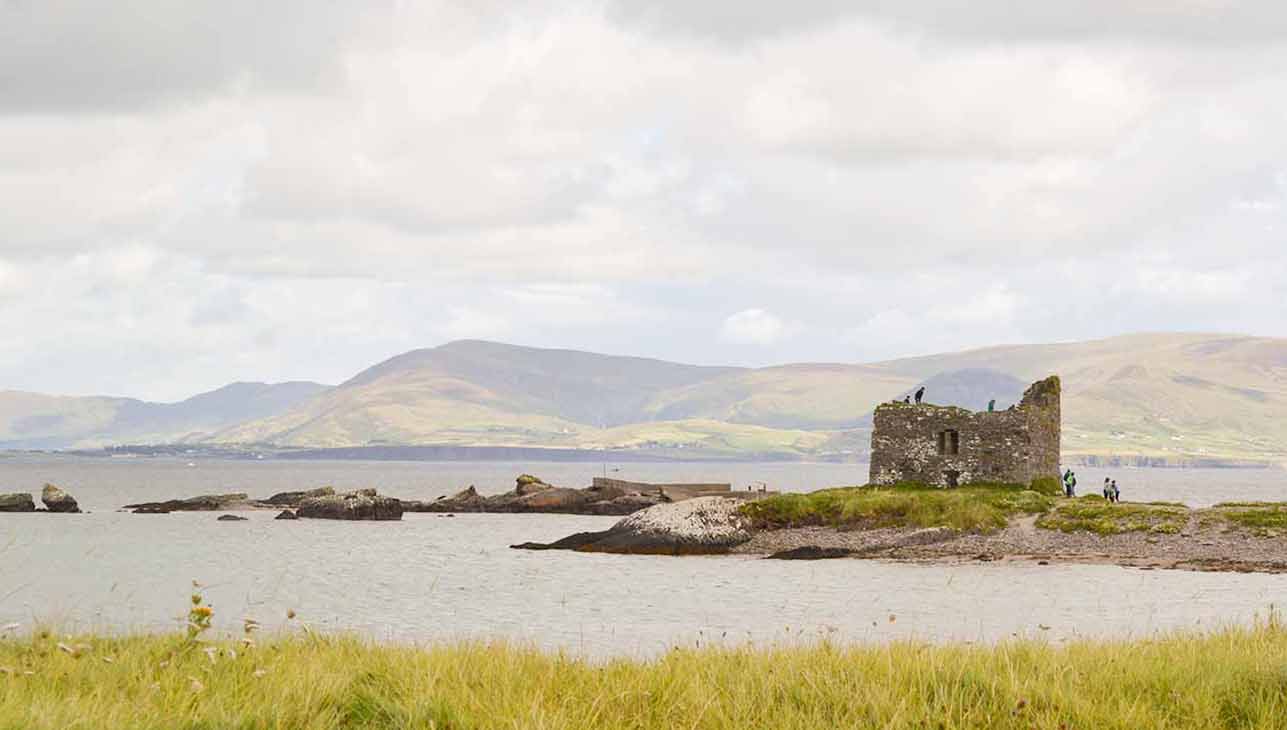 Kildare
St. Brigid's Cathedral in Kildare has been destroyed and rebuilt nearly 20 times since her passing in 523. Brigid cared deeply for the poor, had many healing miracles attributed to her, and through her communities of nuns helped further the conversion of Ireland and is one of the country's two patron Saints.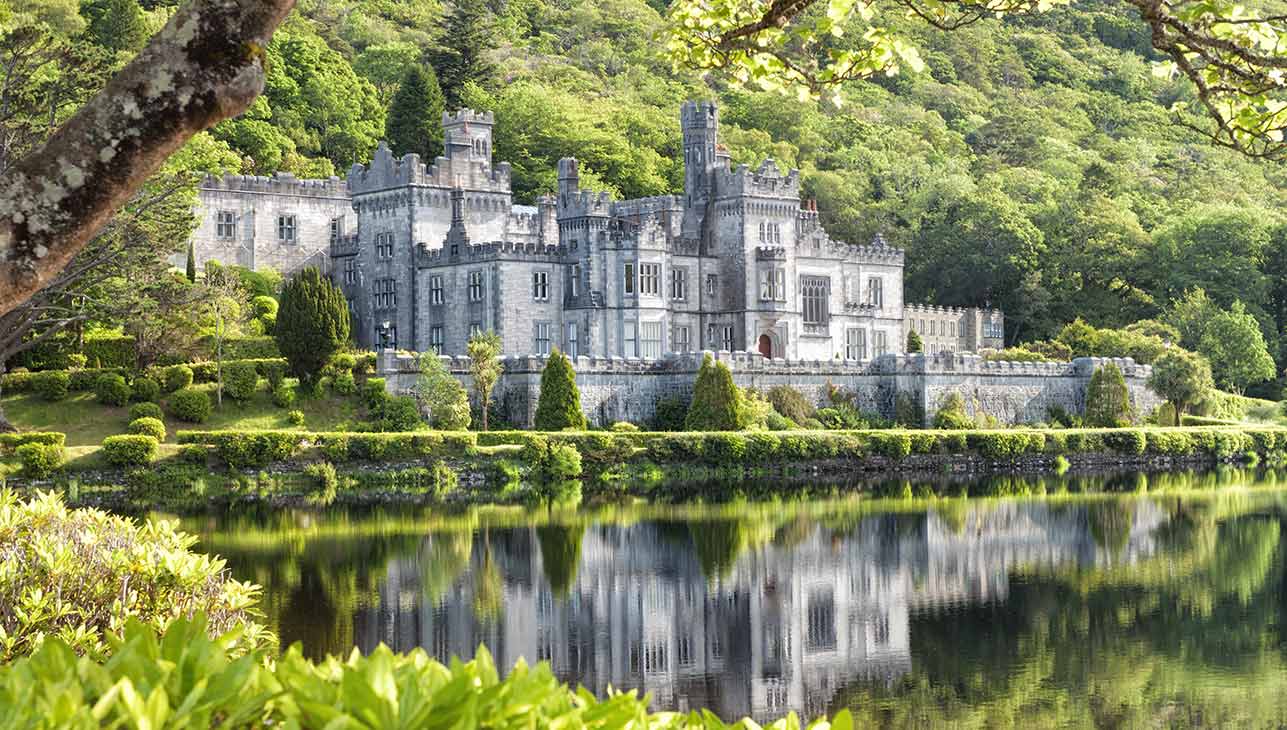 Kylemore
Kylemore Abbey, built as a castle in 1867, was purchased by Benedictine Nuns who fled Belgium at the outset of World War 1. Today the abbey, Victorian gardens, and mini-Gothic church are open to the pilgrims for visiting and prayer.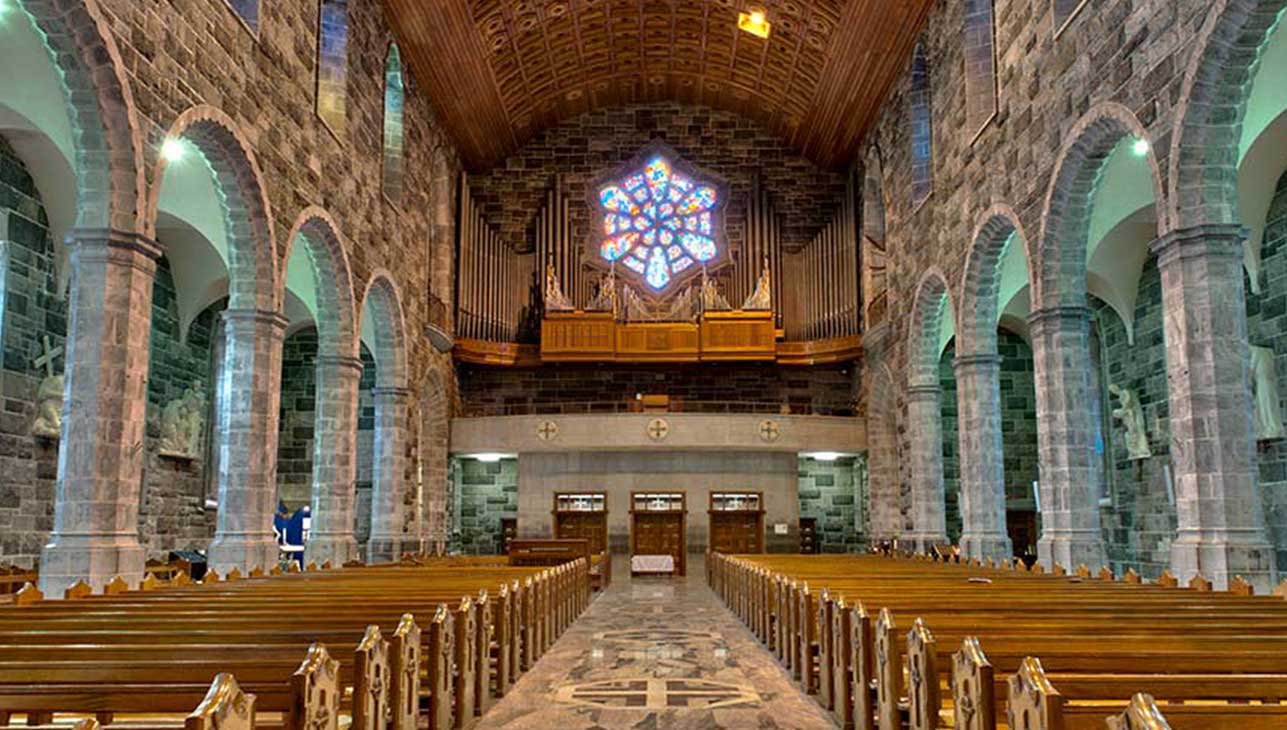 Galway
The beauty of the art and architecture of the Galway Cathedral is matched in its ability to show the goodness of God by the Cliffs of Moher, where you cannot help but stand in awe of His creation.
"The gift of piety, the gift of pilgrimage, the gift of repentance for my soul,
O Christ without reproach, grant them all to me."
-P.L. Henry Translated from a Middle Irish Poem

ENCOUNTER CHRIST, COMMUNITY, & CULTURE
ON A JOURNEY THAT IS:
Spiritually Transformative
Authentically Catholic
Competitively Priced
ENJOY SAFETY, COMFORT, & GUIDANCE
WITH A MINISTRY TEAM THAT:
Supports pilgrims practically and prayerfully
Provides spiritual pilgrimage preparation emails

Has over 20 years' experience
Has long-standing partners in each destination