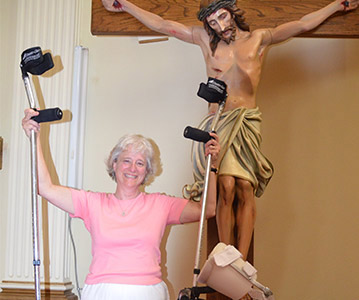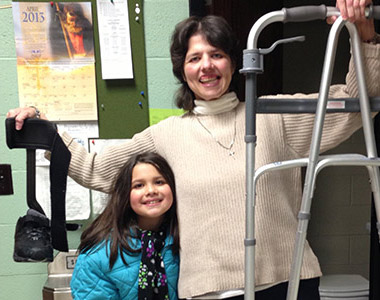 This Monthly Prayer Service is an opportunity to receive healing prayer in a communal setting as well as individually.  Fr. Bramlage gives a scriptural teaching on some aspect of Healing or Deliverance and then leads participants through specific prayers pertaining to the topic of the day.  Prayers for spiritual freedom,  physical healing or Holy Spirit Empowerment will then follow.  A free-will offering is taken up to offset ministry expenses and to help build The New Evangelization Center. 
For more information, please contact Fr. Greg Bramlage at (513)374-6481.
Pope John Paul II  (Mission of the Redeemer II.14)
"Two gestures are characteristic of Jesus' mission: healing and forgiving.  Jesus' many healings clearly show his great compassion in the face of human distress, but they also signify that in the kingdom there will no longer be sickness or suffering, & that His mission from the very beginning, is meant to free people from these evils."  

A parish mission is a time for encountering the Lord, a time to experience His healing love for us, an invitation to go deeper in our surrender to Him and a moment of grace to discern His perfect plan for our life.  A parish mission touches the very core of a Christian's being and it transforms them into passionate and prayerful disciples of the Lord. 
Through powerful presentations and amazing witness stories, Fr. Bramlage will share the "Good News" of why Jesus came to earth, how He desires an intimate relationship with each of God's children and how He invites us personally to join Him in His ministry of prayer and evangelization.  Our three night missions are designed to bring about the spiritual renewal of a parish through listening to the Word of God, surrendering our life to the Holy Spirit, powerful worship and prayers for healing. 
If you are interested in having Fr. Bramlage and his team come to your parish to lead a Parish Mission, and you would like more information and details, please fill out the form below, or send us an email at monica@mnehealing.org.
---
Retreats

Before our Lord began His public ministry, He spent 40 days in the desert praying and fasting as a way to prepare for the important work ahead. (Luke 4:1-13) During His 3 years of ministry, Jesus would sometimes invite His disciples to come away by themselves to a deserted place and rest awhile. (Mark 6:31) Today, the Church encourages both priests and lay people to get away for a few days a year and rekindle their relationship with God. If you are interested in having a profound spiritual retreat, please contact Fr. Bramlage to be your next retreat leader. He offers Men's, Women's, and Mixed Adult's Retreats.
---
Invite Us To Do Your Next Retreat

Conference Speaker

Fr. Bramlage offers one and two-day conferences to the laity on the topics of Evangelization, Deliverance & Healing Ministry.  At these conferences, you will learn the Scriptural foundations for these ministries, how to offer healing and deliverance on different levels and in various settings, as well as receive personal ministry yourself. This training will equip you to begin a Healing Ministry in your Parish under the guidance of your pastor.
---
Deliverance Ministry For Priests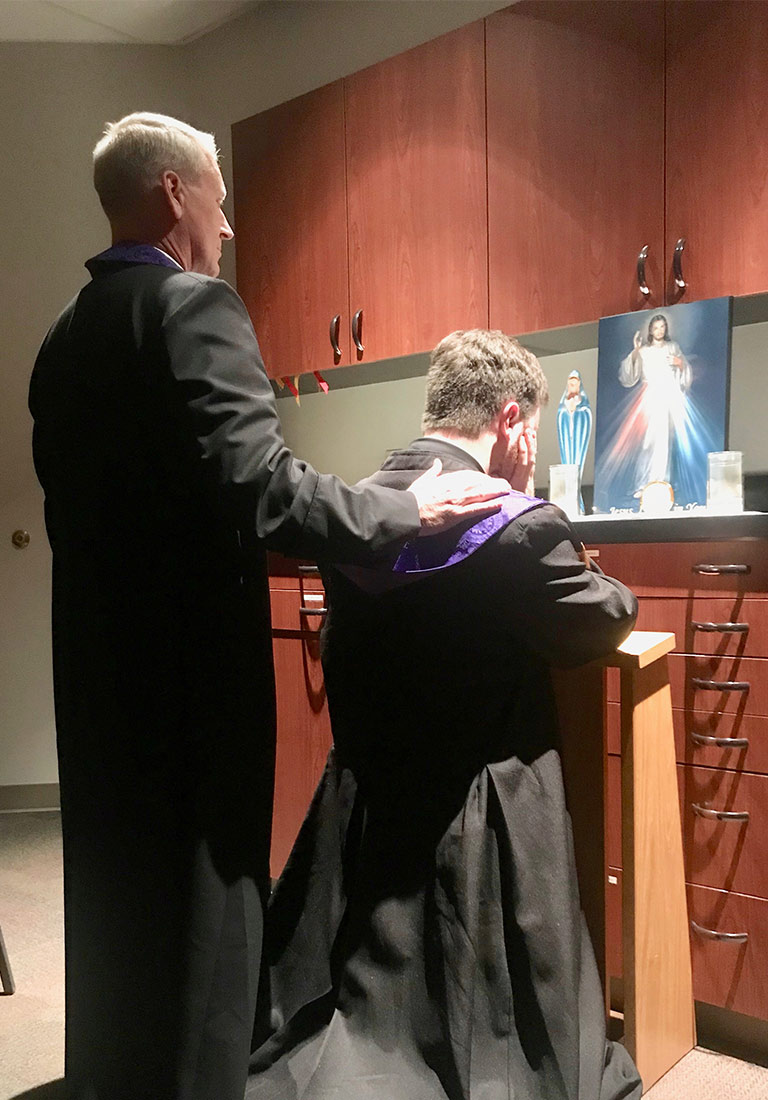 ---
Fr. Bramlage offers to priests and seminarians the opportunity to receive Deliverance and Healing of the Heart Prayer in a professional and private setting. 

In preparation for this ministry, the individual will need to fill out completely and mail in their Deliverance Intake Form.

Over the course of one to two days, the individual will meet with Fr. Bramlage and his team for intensive prayer. The areas that are covered are emotional trauma, spirits of sin and the occult and surrender to the Holy Spirit.

What is being offered is strictly prayer ministry and is not to be construed as counseling or psychological work.
Please contact Fr. Bramlage at frgregbramlage@gmail.com to start the process. Donations are gratefully accepted to MNE.
---
---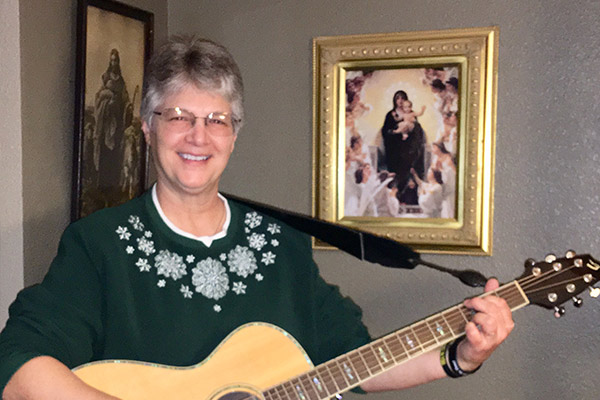 Music Ministry
Contact Angie to learn more!
Angie Myers
812-907-0391
tlmyers@seidata.com
11354 St. Rd. 350
Moores  Hill, IN 47032